We've tried to ensure the information displayed here is as accurate as possible. Should there be any inaccuracies, we would be grateful if you could let us know at info@ipohworld.org . All images and content are copyright.
(Please click on the thumbnail for a bigger image.)
The 'A' Troop Experience - Part 1
Thumbnail :
---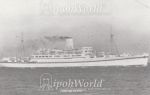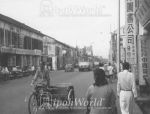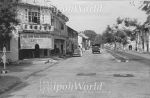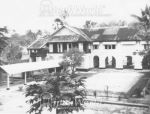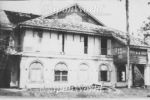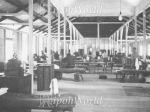 Subject :The 'A' Troop Experience - Part 1
Location :
Taiping, Perak
Remark :
The is the first of a series of photographs that was generously donated to us by Tom Eadie, who served throughout 1955 and 1956 in parts of Malaya.

"The Empire Fowey (the first picture from the left) carrying the 'A' troop and the rest of the 25 Field Regiment Royal Artillery (RA) docked at Singapore on Easter Sunday, the 10th of April 1955. We all then moved to Nee Soon transit camp to organize and then moved to designated areas in Malaya; the 93th Battery were already established at Tampin, the 54th Battery stationed at Kuala Kubu Bahru, the 35th Battery stationed at Taiping. The 'A' Troop and the rest of the 35th Field Battery RA arrived at the Old Convent in Taiping on the 20th of April 1955."
The last picture is one of the barrack room.

Click here to read Part 2.