We've tried to ensure the information displayed here is as accurate as possible. Should there be any inaccuracies, we would be grateful if you could let us know at info@ipohworld.org . All images and content are copyright.
(Please click on the thumbnail for a bigger image.)
50th Anniversary Of The Chinese Physicians & Druggist Association
Thumbnail :
---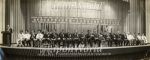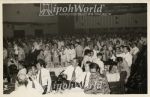 Subject :50th Anniversary of the Chinese Physicians & Druggist Association
Source :
Lian Kim Keong, Ipoh
Remark :
The 50th anniversary of the Chinese physicians and druggist association was held at the Town Hall according to our donor, Lian Kim Keong. His father was a very active member who was responsible for most of the PR work of the association. Also a member of the association is Dr. Ho Kai Cheong, the founder of Ho Yan Hor Herbal Tea.
To read about 'Growing Up On Jalan Ali Pitchay', click here.