We've tried to ensure the information displayed here is as accurate as possible. Should there be any inaccuracies, we would be grateful if you could let us know at info@ipohworld.org . All images and content are copyright.
(Please click on the thumbnail for a bigger image.)
A Few Essentials For Your Travels
Thumbnail :
---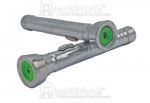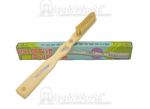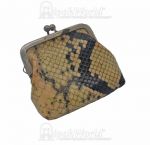 Subject :A Few Essentials For Your Travels
Source :
Madam Ko Wye Fong, Kuala Lumpur
Remark :
The items in this particular entry were given to us by Madam Ko, two unused Poon Shui Cheong brand toothbrushes, two Sea-Gull brand flashlights made in China and one snake skined purse.
These were in many ways a few of the thing you might take on your travels back in the day, the toothbrush of course being an important part of one's oral hygiene, the purse to keep one's earnings in one place and the torchlights which may come in handy in the evenings on walk-ways that weren't lit.