We've tried to ensure the information displayed here is as accurate as possible. Should there be any inaccuracies, we would be grateful if you could let us know at info@ipohworld.org . All images and content are copyright.
(Please click on the thumbnail for a bigger image.)
Compendium Of Games: Chess, Checkers, Snakes&Ladders
Thumbnail :
---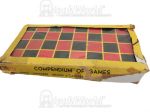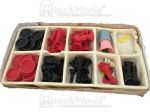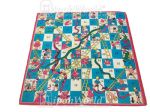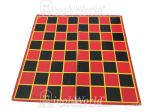 Subject :Compendium of Games: Chess, checkers, Snakes&Ladders
Source :
Madam Ko Wye Fong, Kuala Lumpur
Remark :
The four pictures above show a box of compendium games, which includes the games like chess, checkers and even the snake & ladders. The second picture from the left are the pieces for chess , checkers and also the snakes & ladders . It have two dices for the snakes & ladders. The third picture show the map of the snakes & ladders game, whereas the last picture show the map of the chess and checkers . I still remember playing one of these games back to when i was still a little boy with my siblings and friends, those days were fun. Do you still remember playing any of these games during your childhood?