We've tried to ensure the information displayed here is as accurate as possible. Should there be any inaccuracies, we would be grateful if you could let us know at info@ipohworld.org . All images and content are copyright.
(Please click on the thumbnail for a bigger image.)
Homemade Brew - Sin Chuen Kee Coffee Factory (1)
Thumbnail :
---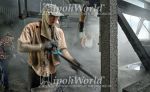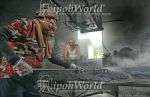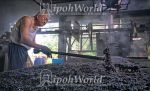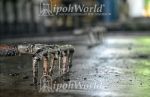 Subject :Homemade Brew - Sin Chuen Kee Coffee Factory (1)
Location :
Menglembu, Perak
Source :
Philippe Durant, Ipoh
Remark :
Sin Chuen Kee Coffee factory was created 63 years ago and is still roasting and grinding traditional Ipoh Coffee. The process is still similar as when the business started. Mr Teoh Chok Beng, and his wife, perpetuate the Coffee making that his father made. His son, an engineer by profession, joined the family business. Due to larger competition, the current Health and Economic crises, the production and sales have decreased sadly but the three of them still get up early morning to start the fires and do white and black coffee. Mrs Wong lee mei, daughter in law, helps the business with sales and marketing.
We thank Philippe Durant for these pictures and the information above. The pictures show a local coffee making business. This family-run business is located in Menglembu.
Click here for more pictures.