We've tried to ensure the information displayed here is as accurate as possible. Should there be any inaccuracies, we would be grateful if you could let us know at info@ipohworld.org . All images and content are copyright.
(Please click on the thumbnail for a bigger image.)
The Sinhalese Bar
Thumbnail :
---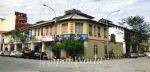 Default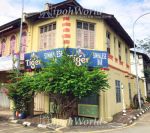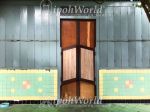 Subject :The Sinhalese Bar
Location :
No. 2 Treacher Street, Ipoh
Source :
Sundralingam, Ipoh
Remark :
We thank Sundralingam for the short description below, about the Sinhalese Bar.
From what I gather, this place was opened in 1931. At the entrance the swing saloon doors of the Western movies still exist. Inside the bar, certainly there is all kinds of liquor. On the wall there is a Victorian pendulum clock, a sculpture of a deer skull and a faded photo of the founder.
You know why they opened this bar? With the migration of white-collar Ceylonese to Ipoh mooted the idea for opening this bar. In the early 1900s, there were only Chinese bars, I guess this Sinhalese was more for the Indians ethic like the Ceylonese, Malayalees, Sikhs and others. For your information, this is the only kind of bar that still exist in our country. If you are in for a beer, it will remind you on the bygone era.
The Bar closed during the MCO; it reopened after the MCO was lifted. We welcome more information about this Bar, especially regarding the early history of this place.
The pictures, from left to right, show:
an overview of the building
a close up of the building, showing the signboard
the entrance, showing the swing doors / batwing doors