We've tried to ensure the information displayed here is as accurate as possible. Should there be any inaccuracies, we would be grateful if you could let us know at info@ipohworld.org . All images and content are copyright.
(Please click on the thumbnail for a bigger image.)
Church Of Our Lady Of Lourdes - Part 01 - Our Roots – The Very Early Beginnings
Thumbnail :
---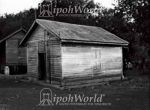 Subject :Church of Our Lady of Lourdes - Part 01 - Our Roots – The Very Early Beginnings
Location :
Silibin Road, Ipoh
Source :
Church of Our Lady of Lourdes, Ipoh
Remark :
In the beginning of the 20th century, the Catholic Mission activity in North Malaya was in Penang and in Bagan Serai, which is in North Perak. These were the two Indian parishes in North Malaya. The spiritual needs of the Tamil Catholics of Ipoh were cared for by the visiting missionary of St Michael's Church, which primarily served the Europeans and Chinese. The first baptism of the Tamil Catholics are in the Baptismal Register of the St Michael's Church in Ipoh.

The first parish with a resident priest for Tamils in Central Perak started in Tapah and Father Rene Fee, who later became the Bishop of Malacca, seemed to have said the first Mass in Ipoh.

With the construction of the railways, more Indians settled in Ipoh and a place of worship and the need for a Tamil-speaking priest became obvious.


The Tamil Mission

In January 1901, Father Marie Henrie Sausseau arrived in Tapah and took care of all the Tamil Catholics scattered in the various districts of Perak. At that time, there were only 150 Tamil Catholics in Ipoh. Later, due to the expansion of the railways, the influx of the labour force increased to about 300.

In line with the tradition of the religious-minded Indians, these few built a wooden structure with an attap roof for worship, near the Northern overhead bridge leading to the old railway goodshed. Though it had an altar and some holy pictures on the walls, this chapel was never blessed and Mass was never said in it. This chapel was deserted as they moved their settlement towards Silibin area.


The photo above shows a replica of the original hut as provided by the church historical gallery.
Ipoh Remembered added:
"I have not seen photographs of that original attap-roofed structure but I can tell you that it was located near where the (European) Church of St. John the Divine was built in the 1910s.

And it's not that the Indians willingly "moved their settlement towards Silibin area" – the fact is, they were forcibly relocated because other people wanted the land they had been given to occupy."
To go to Part 02, click here.

To read about St Michael's Church, click here.