We've tried to ensure the information displayed here is as accurate as possible. Should there be any inaccuracies, we would be grateful if you could let us know at info@ipohworld.org . All images and content are copyright.
(Please click on the thumbnail for a bigger image.)
Souvenir Cut-out Paper Planes From Pan American Airlines
Thumbnail :
---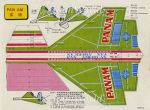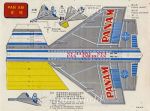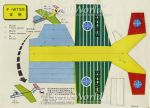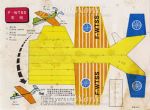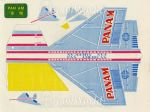 Subject :Souvenir Cut-out Paper Planes from Pan American Airlines
Published By :
Pan American Airlines
Remark :
Pan American World Airways, originally founded as Pan American Airways and commonly known as Pan Am, was the principal and largest international air-carrier in the United States from 1927 until its collapse on 4 December, 1991. The logo shown on the planes was used by Pan Am from 1967 to 1991.
Children love to make paper planes or paper darts and with this pack of read-made, coloured cut-outs Pan Am have made it very easy for them. There are five different designs in each pack and three examples of each. We have two packs, but there were probably more in the original box.
The pictures show the front of the box which is badly damaged , as well as the five different designs.