We've tried to ensure the information displayed here is as accurate as possible. Should there be any inaccuracies, we would be grateful if you could let us know at info@ipohworld.org . All images and content are copyright.
(Please click on the thumbnail for a bigger image.)
An Unknown Carnival In Ipoh
Thumbnail :
---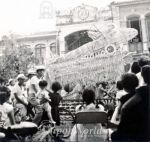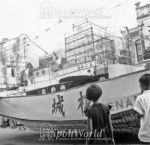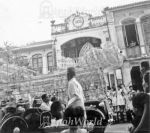 Subject :An Unknown Carnival in Ipoh
Source :
Charlie Choong, Ipoh
Remark :
There was once a time in Ipoh when street processions and carnivals brought colour to the streets of the town and smiles on the faces of the people. Such events are very rare these days.
These four photographs donated by Charlie Choong, show floats, card and a marching band entertaining the crowd. If anyone can identify where and when this took place we shall be pleased to hear from them.