We've tried to ensure the information displayed here is as accurate as possible. Should there be any inaccuracies, we would be grateful if you could let us know at info@ipohworld.org . All images and content are copyright.
(Please click on the thumbnail for a bigger image.)
Churches & Temples
Thumbnail :
---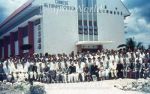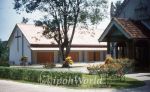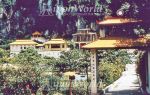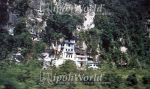 Subject :Churches & Temples
Source :
Ann Kesselring Hamon, Wisconsin, USA
Remark :
From left to right:
Chinese Methodist Church, which opened in August 1954.
A group photograph outside the church.
Wesley Church and the hall (dedicated in 1961).
A Buddhist temple (cave temple); early 1960s. This could be Sam Poh Tong (Cave of Triple Gems) Temple.
Another cave temple, 1957; most likely Nam Thin Tong or Cave Temple of the Southern Sky.
We thank Ann Kesselring Hamon (daughter of Ralph Kesselring) for these pictures.