We've tried to ensure the information displayed here is as accurate as possible. Should there be any inaccuracies, we would be grateful if you could let us know at info@ipohworld.org . All images and content are copyright.
(Please click on the thumbnail for a bigger image.)
Memorial Park, Ipoh
Thumbnail :
---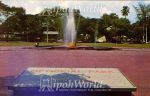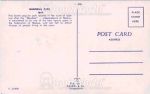 Subject :Memorial Park, Ipoh
Published By :
A.S.M.K. & Co, Singapore
Location :
Club Road, Ipoh
Source :
Ian Anderson, Ipoh / Kinta Properties Group
Remark :
The picture on the left shows the front of a postcard featuring the Memorial Park. Facing the centre (bottom) is a tiled plaque which reads "Memorial Park, 1948-1960". From this, we believe that this park was probably set up as a reminder of the Malayan Emergency. This park used to be close to Club Road in the grounds of what today is the State Mosque Car Park. It is no longer there, memories having given way to concrete and cars. We would very much appreciate further details about this park.

The picture on the right is the back of the postcard. The back is divided into two columns. The left column has a caption which reads as:


"This lovely popular park located in the town of Ipoh just after the 'Merdeka' - independence of Malaya, is considered to be one of the best beauty spots in the Federation of Malaya, will not fail to attract throngs of people living in the town."

To read about the start of the Malayan Emergency, click here.

To read a poem about the Malayan Emergency, click here.